Photoshop Brushes
Have you ever wanted to draw pretty pictures using ampersands? Well now you can! Tracee made this set. One in the bottom right that just might be a Chinese character, or maybe just some weird goofy font.
Here what I made with the set.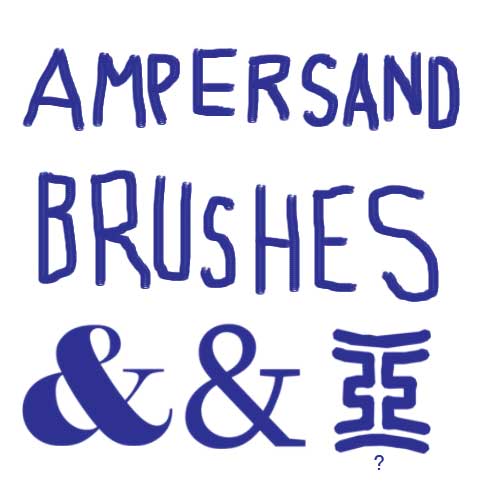 and here is what they look like:


Download them here.
---
Categorised as: reader links, Uncategorized
---